Related: For more on my daily routine as a remote worker, from a parent-of-four lens standpoint, check Life as a WordPress.com Happiness Engineer and as a parent
Recently at my company, we had a quick project called "A day in the life", when we shared amongst a group a people how our daily routines look like as remote workers, shared experiences and self-care tips, and learned from each other. This is a good practice to keep communication channels open while remotely working, and sharing experiences that can make us stronger as individuals, and as a team.
What is better than sharing something like this with colleagues? Sharing with even more people!
So here it is 🙂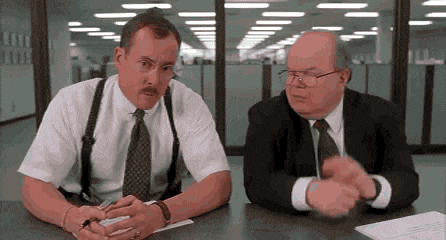 What is your regular week's schedule like?
Usually Mon – Fri, 8 to 4, and some Saturdays (7 to 3).
---
What do you do between wake up and work, any self-care tips?
I wake up pretty early these days since we've had our baby girl, Emma, at around 5am. Coffee is usually the first thing I do, even if I have to get it going with a whining toddler on my leg, and a baby in my arms. It gives me the boost I need to get going, and I LOVE it. Then it's kind of a whatever-the-kids-need type of thing until I get working. Oh, I play some games on my phone and get some light what's-happening-in-my-company reading done too if I only have baby Emma with me, while the others aren't awake yet.
If and when I am stressed out during my work day, I don't hesitate to take a break. I get off my desk and get some water, coffee, or go outside to walk for 5min in my backyard or around the house and then come back. It gives me some breathing room to head back to work when I need that 🙂
---
How do you set up your daily schedule and keep track of future to-do items? Do you use a calendar app? Pen and paper?
I am adept of the "getting things done methodology", so I will explain how things work when you follow something like that.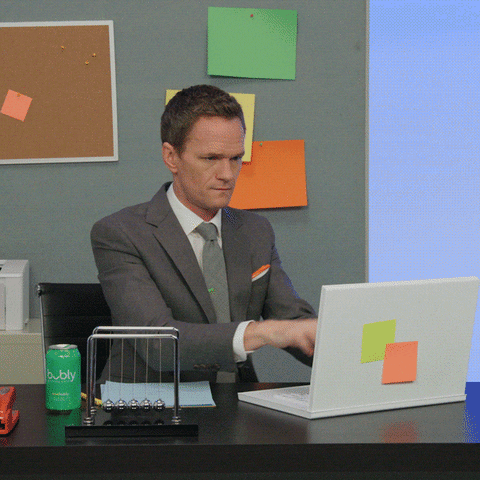 Planning the week:
Every Friday I plan out my following week. I look at what I have scheduled, any other projects and goals I have (for example, that learning video I've been planning on watching), and I add things to my calendar in iCal. I basically look for any open hour blocks and fit things in as I can. Here is what it can look like:
Working:
Every day I open iCal and leave it on my left bottom corner of the screen so I can keep track of what I need to work on now, and what's next. It's very important to me that I have something telling me what to do next, so I don't have to use up mental space for that and can focus my mental space in one thing – getting work done.
When I am working, I then have my calendar telling me the higher level things I should be working on, and I keep a browser tab open for my to-do items in my trusted system (currently I am using Asana). It can look like this:
Note that this doesn't mean I am going to do all things on this list today. It just means it's the stuff I am currently working on. If it needs to be done today, or on another date, it has a date on it. With this, I accomplish two things:
– I always know what I need to work on
– I can trust all my to-do items are in one place, and one place only (I even forward actionable emails to Asana, and move browser tabs there too, all through integrations that make these things turn into tasks, and all to accomplish this – there's only one place I need to look at when I need to know what I need to work on next).
A lot can be said about trusting a system to tell you what you need to work on, and how that allows you to focus better, and get more things done, more efficiently. If you'd like to know more about this, I'd be happy to chat with you 🙂
Oh – one more thing – during the day, things come up. Follow-up work, material to read, etc, etc. As soon as these things come up, I put them away in my trusted list of things to do (remember – one place only for all things to do).
So my typical work-mode desktop looks like this:
Now that you know I always have the calendar for the day open in a corner of my screen (even when using my laptop only!), and I have my to-do items in a browser tab, you must be thinking – "Does he keep checking these all the time during the day"? The answer is a big NO 🙂 I only check my to-do items when I am not already working on something else. So if I am in live chat, I am in live chat. If I am working on tickets, I am working on tickets. When I am not, I look at my list of things to do, to see what's next that I can work on. Of course, my to-do list also includes things I might have to check periodically, for example, info on follow-up tickets I need to work on, but that's basically reference information.
I know it's a lot to digest – but once you get into the groove, it's basically:
– Check what to work on
– Work
– Things come up? Put away in my trusted system for review later
– Back to work

– Work is done. Check next work to be done, or take a break, and then check.

Rinse, repeat until the workday is over. Then:

– End-of-day review of things I put away in my trusted system and might need hard-scheduling in my calendar for the following days, or better organizing

Rinse, repeat until the end of the week. On the last day of the week, plan the following week in the calendar, and see if anything needs to be hard-scheduled in the calendar app for that following week.

Rinse, repeat
---
What is the favorite part of your workday?
I love interacting with other Automatticians (as we like to call ourselves) in day-to-day topics, and in projects, and helping users with first-time website setups, and turning their dreams and visions into a website for them.
---
What is your workspace like?
Like this:
---